SBAC-PAD 2007 Awards
Click here to see the awards results of the conference.
SBAC-PAD 2007 Workshops
Click here to get the workshops that will happen during the conference.
Parallel Programming:
You can check the updated rules and awards of the Marathon and the already started Open Contest. In order to submit your proposal for the Open Contest, click here.
Featured Photo: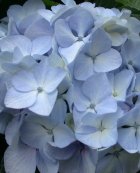 Previous Editions:
Click here for previous editions of SBAC-PAD and to access their conference proceedings.
Marathon Registration
The Marathon will be open to teams of up to three participants, who must be undergraduate or graduate students. All of them must be registered to the SBAC-PAD conference. A substitute member can be indicated, and one substitution will be allowed during the marathon.
Please fill out the form below in order to register your team to the Marathon. All fields, with the exception of the substitute member, are mandatory. Remember that all of the names indicated in the form must register to the SBAC-PAD 2007 Conference.