SBAC-PAD 2007 Awards
Click here to see the awards results of the conference.
SBAC-PAD 2007 Workshops
Click here to get the workshops that will happen during the conference.
Parallel Programming:
You can check the updated rules and awards of the Marathon and the already started Open Contest. In order to submit your proposal for the Open Contest, click here.
Featured Photo: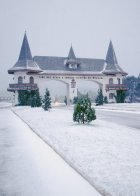 Previous Editions:
Click here for previous editions of SBAC-PAD and to access their conference proceedings.
FSAD 2007 - 3rd Technology Forum
The Technology Forum series (FSAD) is held every two years together with SBAC-PAD Conference. It has as objectives to be a discussion forum in the area of high performance computing and to present invited or sponsored talks. An exhibition room is usually offered to the attendees, where they can see the latest technology advancements from the top computer companies.
The 2007 edition will be the third of the FSAD series. It will be held at the Serra Azul Hotel, at Gramado, Brazil.
Talks
The FSAD talks are within SBAC-PAD 2007 Program. Click here to see the overall schedule of SBAC.
FRIDAY, October 26, 2007



10:00
10:30

Sponsored Talk 1




SUN Microsystems




HPC at Sun! Design and Implementation


Carlos Thomaz

16:30
17:00

Sponsored Talk 2




NEC




Teraflop Workbench @ HLRS


Fernanda Silos Mendes

SATURDAY, October 27, 2007



10:00
10:30

Sponsored Talk 3




AMD




AMD Barcelona: Um Diferencial para HPC


Roberto Brandrão

Exhibition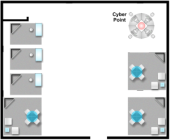 The exhibition will occur in parallel with SBAC-PAD 2007. It will begin at 12:00 of October 24, 2007 and it will end at 12:00 of October 27, 2007. The companies that will participate this years will be:
AMD
SUN Microsystems
NEC
SGI
Microsoft
Google
Dell
The conference coffee-breaks will be at the same room, in order to give to the attendees and companies a great oportunity of discussion.