São Paulo, "the world's fastest growing city," is the major financial and business center of Latin America, responsible for half of Brazil's GDP. (Gross Domestic Product)
The city has the best services and transportation infrastructure, including two airports. Cumbica International Airport, located in Guarulhos, about 30 km from São Paulo's downtown, offers regular national and international flights. The airport nearest
to downtown is Congonhas, which operates shuttle, regional and international flights.
São Paulo offers visitors a great variety of attractions. There are approximately 70 museums, more than 200 cinemas, 50 theatres, art galleries and cultural centers, and an exciting nightlife.
The Art Museum of São Paulo (MASP) is located in the middle of the Avenida Paulista and is the most important museum of Western art in Latin America. It features works of Bosch, Rembrandt, Van Gogh, Renoir, Degas and Brazilian masters like Di Cavalcanti, Portinari and Tarsila do Amaral. On the museum grounds, many musical shows are performed, and a large antique fair takes place each Sunday.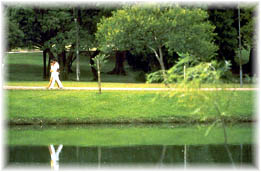 The Ipiranga Museum displays an important sculpture "The Independence of Brazil" marking a key moment in Brazil's political history, when the country gained independence from Portugal. It is situated on the back of Independence Park, creating the mood of a European palace.
Pinacoteca do Estado is the oldest museum in São Paulo and a magnificent example of 19th century architecture.
The Municipal Theatre is the main venue for dance productions and national and international music concerts, like Sala São Paulo with capacity for more than 1500 people, if had presented in the Sala São Paulo great Orchestras as the Vienna Philharmonic Orchestra and others.
Restored in 1991, it has preserved a baroque style as well as components of Art Nouveau.
Metropolitan Cathedral of Sé is the main church of the city and features the largest organ of Italian origin in Latin America. The monastery of São Bento has neo-Gothic elements and contains many rare artifacts.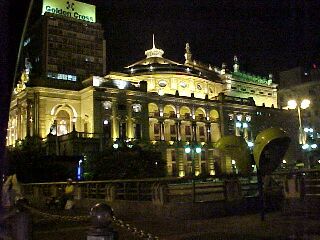 Cultural spaces like the Latin America Memorial, the São Paulo Cultural Center and Oscar Americano Foundation offer a daily variety of events for all interests.
São Paulo offers many leisure spaces, with 23 public parks including 1.6 million square meter Ibirapuera Park that is the most famous and important in São Paulo. It shelters the Bienal Pavilion and the Contemporary Art Museum. The park also stages shows and concerts of popular and classic music every weekend.
The São Paulo Zoo is considered one of the best in the world. Simba Safari shelters many animals from Africa such as antelopes, zebras, monkeys, tigers and lions.
30 km from São Paulo is Embú, a tiny and charming town with colonial-baroque architecture, where artisans exhibit and sell handcrafts. Masterpieces from the slavery era can be found at the artisans' workshops.
São Paulo is known as a city that doesn't sleep, offering its visitors a thrilling nightlife. The network of cinemas is large and modern. Theatres present important plays by national and international authors. With restaurants, which often close late, bars that don't close, and fabulous dance clubs, the city is rich with options for all interests and tastes.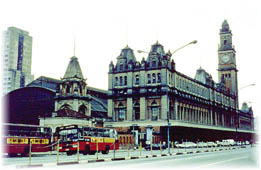 The city also has 29 shopping malls, spread over several districts. The crafts fairs, art galleries and antique shops are also a smart choice.
With a privileged location, São Paulo is situated a short distance from wonderful beaches, mountains and ecological reserves.
The capital of fine cuisine, leisure and culture is also the financial and commercial center of Brazil. About 2.5 million tourists visit São Paulo annually, with the majority coming to attend fairs, seminars and conventions.
Anhembi complex is the largest business conference center in Latin America. Other modern convention centers and exhibition halls in the city are Rebouças Convention Center, Bienal Pavilion (in Ibirapuera), Expo Center Norte, SP Market Center, as well as conference centers at some of the best hotels: Transamérica, Intercontinental, Renaissance, Caesar Park and L'Hotel.