Welcome to SBAC-PAD 2015
SBAC-PAD is an annual international conference series, the first of which was held in 1987. Each conference has traditionally presented new developments in high performance applications, as well as the latest trends in computer architecture and parallel and distributed technologies. The conference has strong international participation, with submissions typically coming from over a dozen countries. The selection process is competitive, with acceptance rate below 30% in recent years.
In 2015, the symposium will be held at the Majestic Palace Hotel in Florianopolis. Florianopolis is the state capital with the highest HDI in Brazil. Located in the Southern region of Brazil in the Island of Santa Catarina, also known as "Island of Magic", Florianopolis is known by its beautiful beaches, historical buildings, environmental protected areas, and by an economy strongly based on information technology.
Authors are invited to submit original manuscripts on a wide range of high-performance computing areas, including computer architecture, systems software, languages and compilers, algorithms, and applications. For more information, please check the topics and submission dates pages, or contact the organizing committee through sbacpad2015@contato.ufsc.br.
Best Paper Award
The Best Paper Award for SBAC-PAD 2015 was given to Arpith Jacob, Tong Chen, Zehra Sura, Changhoan Kim, Carlo Bertolli, Samuel Antao, Kevin O'Brien and Ravi Nair for their paper "Progressive Codesign of an Architecture and Compiler using a Proxy Application".
A Big Thank You from the Organizing Committee
We, the organizing committee, would like to thank all participants for the great event that we had this year. We would also like to thank you for your feedback through the conference's feedback form, where you have shown your satisfaction with most aspects of SBAC-PAD (over 90% of Good and Very Good responses for most items).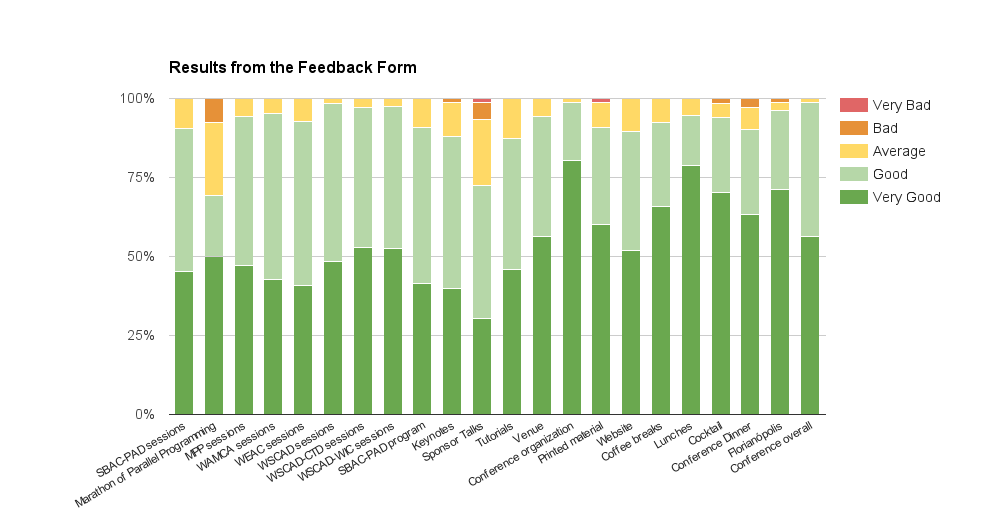 News
Conference photos are now available here. (October 23, 2015)
Keynotes' slides available online. (October 22, 2015)
Sponsor talks and the complete program are up. (October 8, 2015)
Information about the conference's social events is available here (September 24, 2015)
Updated program is up (September 21, 2015)
Tutorials are listed (September 11, 2015)
Preliminary program is up (August 25, 2015)
Registration is up (July 7, 2015)
New abstract and paper submission deadlines (June 1st, 2015)
Call for tutorials is up (May 18, 2015)
Paper submission site is up. You can submit your paper on EasyChair here (May 12, 2015)
IFIP added as co-sponsor (April 29, 2015)
Program committee members listed (April 19, 2015)
Local information and visa requirements added (February 27, 2015)
Important dates updated with deadlines (February 20, 2015)
Call for papers is up (December 17, 2014)
First version of the web site is up (December 05, 2014)
Geoffrey Charles Fox (Indiana University, USA)
Satoshi Matsuoka (Tokyo Institute of Technology, Japan)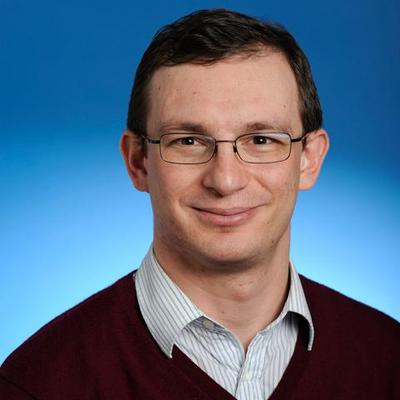 Onur Mutlu
(Carnegie Mellon University, USA)