Conference Hotel
SBAC-PAD 2010 will be held at the Vale Real Hotel - Itaipava - Petrópolis RJ, equipped with a Conference and Exhibition Center.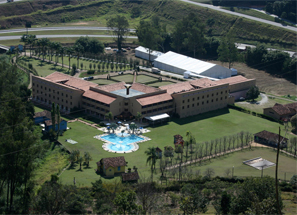 Vale Real Hotel
Rodovia BR 040, 61.100
Itaipava - Petrópolis - RJ - Brazil
Phone: +55 (24) 2236-4000
E-mail: info@valereal.com.br
Accommodation - Travel - Transfer
JAX Events & Tours is the Official Travel Agency of the SBAC-PAD 22nd International Symposium on Computer Architecture and High Performance Computing.
Please
contact JAX
to ask for your room reservation (with special SBAC-PAD rates) and everything else concerning tours and travel.